News — Tablet
Posted by Stefan Petit on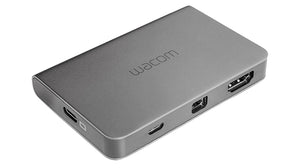 The Wacom Link Plus is finally out and being included in new boxes of the Cintiq Pro 13 and 16. You can also purchase the Link Plus as an accessory for $70.
Posted by Patrick Lim on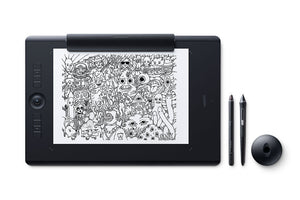 Intuos Pro Paper  I have always preferred sketching on paper rather than in Photoshop. I could always just scan drawings, but with the Intuos Pro Paper Edition it takes out the middleman completely. The ease at which you can press the Intuos dial and have it upload to the Inkspace app is great, especially when you are making multiple ideations or don't have a scanner available. Technically, all the new Intuos Pros are "Paper ready" and Wacom offers the 'Paper' part of the edition at an additional $50, which includes the Clip to hold paper, a small stack of...
Posted by Patrick Lim on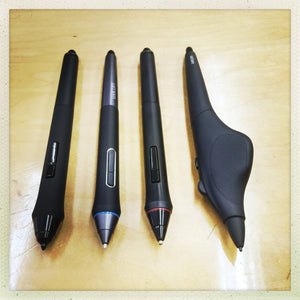 We always get asked the difference between the Wacom pens available for purchase. Here's a quick explanation...   Grip Pen  The standard pen included in the Intuos Pro tablet, 22HD, 24HD and 27QHD.  Comes with the stand and extra nibs nicely stashed in the stand.  The Wacom Grip Pen features a contoured grip pad that reduces gripping effort by up to 40%, to alleviate stress and wrist fatigue. Built for extensive use, its optimum weight, balance, and tilt sensitivity make it the most natural feeling freehand tool available. This cordless, battery-free grip pen comes equipped with two customizable side-switches,...
Posted by Neil Carlson on

---