News — DisplayPort
Posted by Stefan Petit on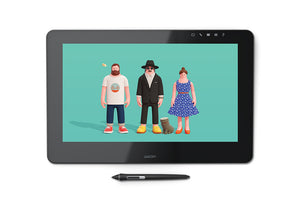 Many artists have bought the new Cintiq Pro for all the advancements Wacom has made, especially the 4K resolution. But they've frequently said that the Cintiq Pro 16" is not capable of reaching 4K when using the Wacom Link connecting to computers with only Thunderbolt. However, a few users have found that the issue is not the Link, but the Thunderbolt cable itself can't support 4K. Some say Wacom plans on replacing the cable, but in the mean time, this 'Cable Matters' Cable is highly recommended to work. If you try a different Mini DisplayPort Cable, make sure it...
Tags:

13, 16, 4k, adapters, Art, cables, Cintiq, cintiq pro, concept art, displayport, graphic design, hdmi, illustration, minidisplay, Thunderbolt 3, USB-C, Wacom, wacom link
Posted by Stefan Petit on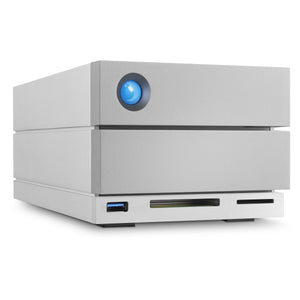 In a renaissance of design, LaCie has brought back what so many modern laptops have taken away. The LaCie 2big Dock gives us professional RAID storage and dual Thunderbolt 3 ports, along with USB 3, DisplayPort, SD and CF Card Slots.  With up to 650 hours of 4K 30fps footage, 200 Thousand Raw image files, and the ability to transfer 1 hour of footage in 1 minute, the Dock is essential for any DIT team. Speeding up and smoothing out the most complex jobs and workflows. Featuring Seagate IronWolf Pro drives and RAID optimization for the best power management and reliability....