News — cineraid
Posted by Phil Baker on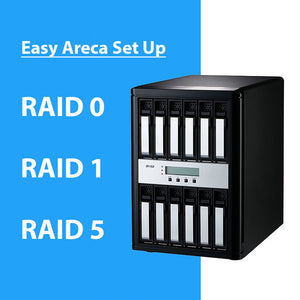 Setting up a RAID system can be a bit overwhelming. With an Areca RAID Array, its much easier than you think! Follow these steps to walk you right through it!
Posted by Stefan Petit on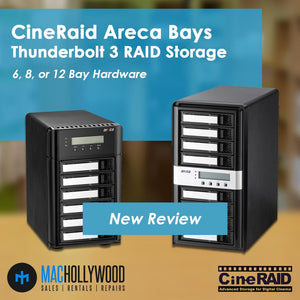 CineRAID has once again produced an unparalleled powerhouse in the RAID Storage universe. With high performance and dependable security, the Thunderbolt 3 RAID Arrays will enhance your superb workflow to the next level. Whether it's the 6, 8, or 12 Bay towers, you'll have absolute comfort and freedom knowing your project is optimized to the fullest. USB-C Ports allow up to 40Gbps speeds, including an extra T3 port for Daisy Chaining up to 6 units. They even support Hardware RAID 5 for uninterrupted data availability in a single drive failure event or  RAID 6 for dual drive failure safeguard. Hot-Swappable...