Posted by Stefan Petit on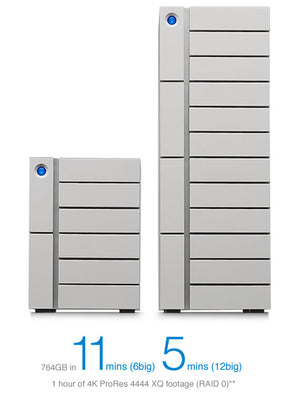 LaCie 6big & 12big For professionals working with raw uncompressed HiRes footage, the LaCie 6big / 12big is a no-brainer. With the ability to daisy chain 4K displays and multiple RAID Arrays, these systems can take on any project of any size, in a fraction of the time its predecessors and competitors can do. In addition, the preloaded Seagate Enterprise NAS 7200-rpm drives (4-10TB Capacity) can take on extensive usage. Through the onboard hardware RAID controller, users can choose between 0, 1, 5, 6, 10, or 50 RAID configuration. LaCie RAID array is thus able to deliver up...
Posted by Stefan Petit on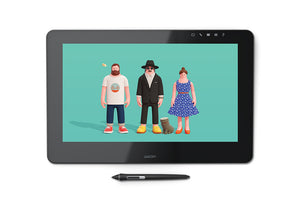 Many artists have bought the new Cintiq Pro for all the advancements Wacom has made, especially the 4K resolution. But they've frequently said that the Cintiq Pro 16" is not capable of reaching 4K when using the Wacom Link connecting to computers with only Thunderbolt. However, a few users have found that the issue is not the Link, but the Thunderbolt cable itself can't support 4K. Some say Wacom plans on replacing the cable, but in the mean time, this 'Cable Matters' Cable is highly recommended to work. If you try a different Mini DisplayPort Cable, make sure it...
Tags:

13, 16, 4k, adapters, Art, cables, Cintiq, cintiq pro, concept art, displayport, graphic design, hdmi, illustration, minidisplay, Thunderbolt 3, USB-C, Wacom, wacom link