Promise Technology Atlas S8+ Thunderbolt 3 NAS Server 32TB ATS8A3ANC
*Special Order. Available to be shipped in store for pick up or ship to you.
High Performance Shared Storage Solution
Start storing, protecting and sharing content quickly via ultra-fast Thunderbolt3 or 10GbE connectivity. Enterprise class bundle, each Atlas unit comes default with 3-year support and warranty.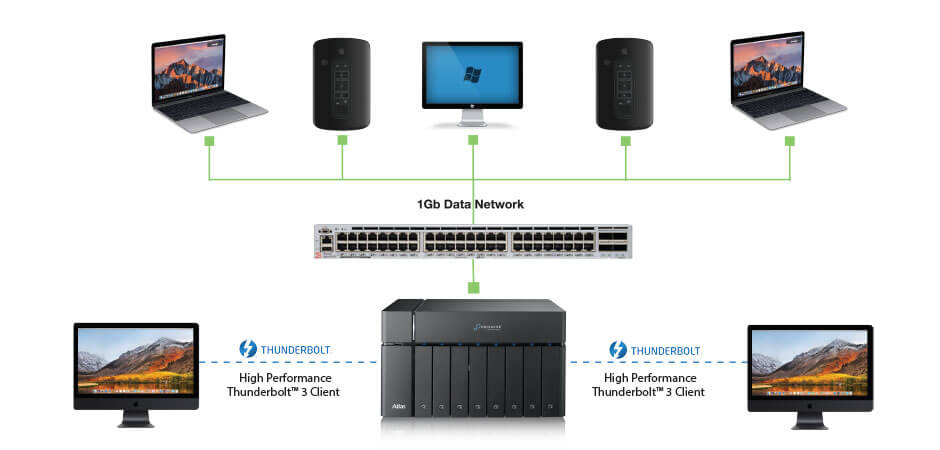 Whether you are a small studio or mid-sized business, you can easily set up the Atlas S8+ and start storing and sharing content quickly with your team.  The Thunderbolt™ 3 or 10GbE models give you the flexibility that fits every need, with multiple 1GbE ports available on both for additional clients.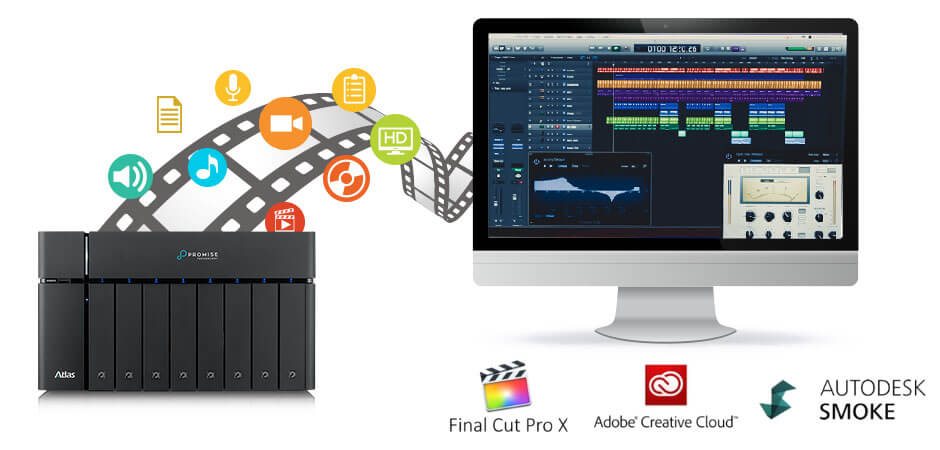 With eight 7200 RPM drives and a Quad-Core Intel processor, the Atlas S8+ is well equipped to handle multiple clients with demanding workloads over Thunderbolt™ 3 or 10GbE, while sustaining other clients over 1GbE. Add your own SSD into the enclosure for even faster response with included flash cache feature.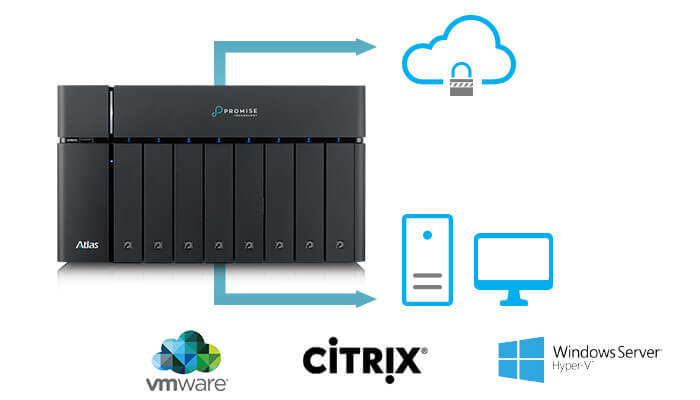 Atlas S8+ leverages an Enterprise-class NAS operating system with advanced Data Services behind a simple-to-use interface. 

Complete Backup solutions included for local and Cloud Enhanced Encryption to secure your data. Virtualization ready and certified for VMWare, Citrix and Hyper-V.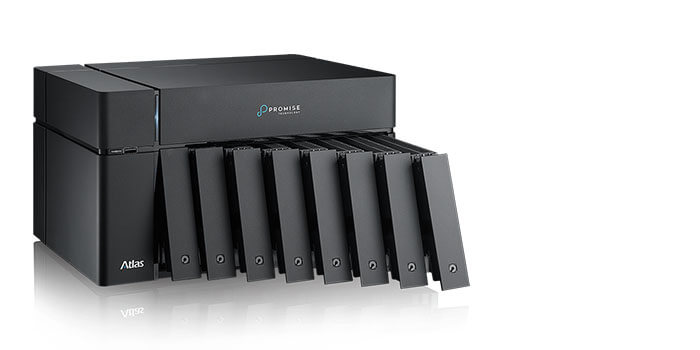 Atlas S8+ models come fully tested and integrated with drives, with models offering 32, 64, and 80TB raw capacities. Additional configurations will soon be available as Built to Order, with up to a massive 112TB on your desktop.
---
We Also Recommend